Peepso Multivendor Tabs for vendors profile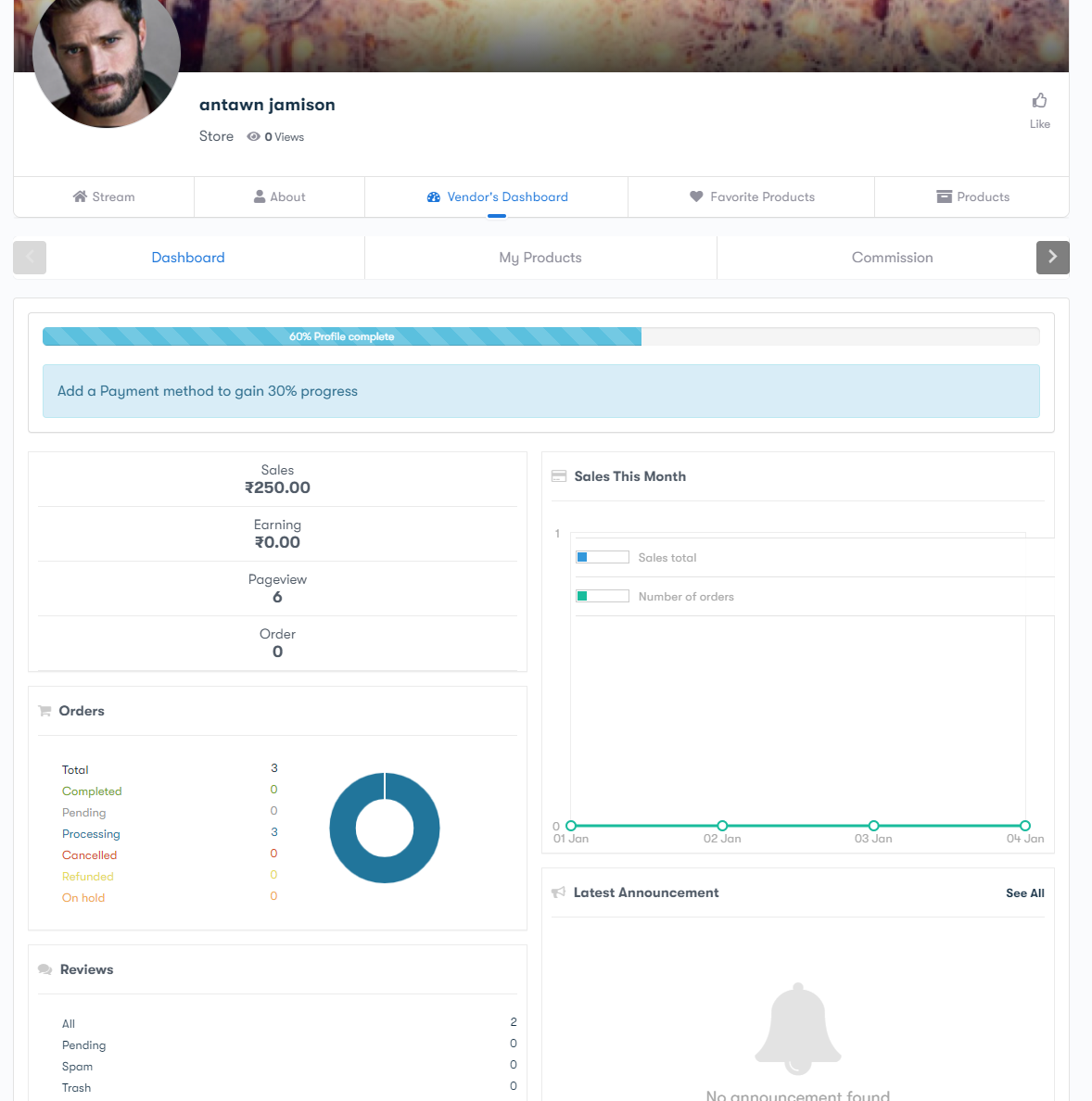 3. Favorite Product tab– This tab is common for both vendors and customer. All the Products are marked as a favorite, displays here.

4. otal earning, order total, and order placed in that particular period.
5. Reports tab– This tab display reports which include monthly sales and daily sales.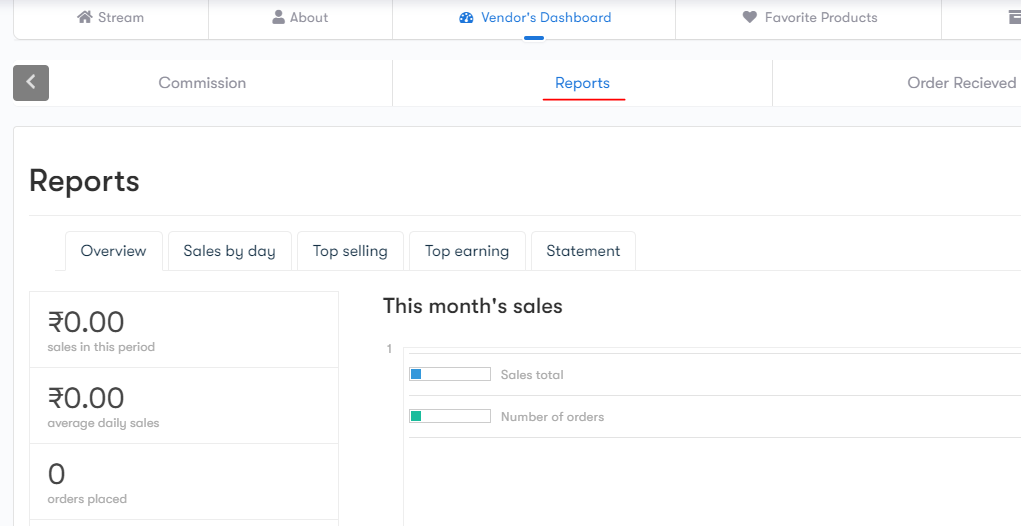 6. Order Received tab- This tab display all the orders.

Peepso Multivendor Tabs for customer profile

2. Become a Vendor tab- This tab displays the vendor form to become a vendor.