Reign provides you with an option to add/change the mobile menu icons.
To do so move forward to WP Dashboard >> Appearance >> Menus
Click over the menu item then on the reign icon option, a setting of the relevant menu slides over. Select the desired icon inside the general >> icon.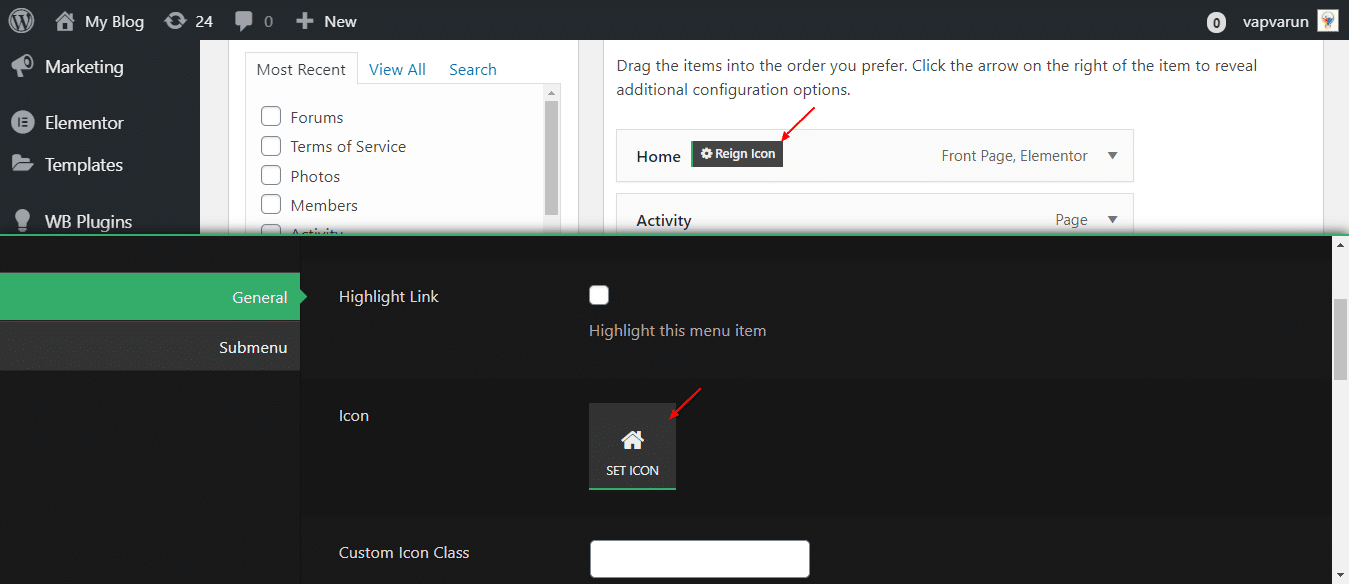 Hit on save menu item then finally save the menu setting.