You can access a quiz review system by Following the below steps:
Step 1: navigating through Dashboard >> LifterLMS >> Reporting >> Quiz
Step 2: Proceed forward by selecting the quiz you want to grade.
Step 3: Select a specific person's quiz attempt that you would like to grade via attempts tab
Step 4: Here you can view the answers and review accordingly.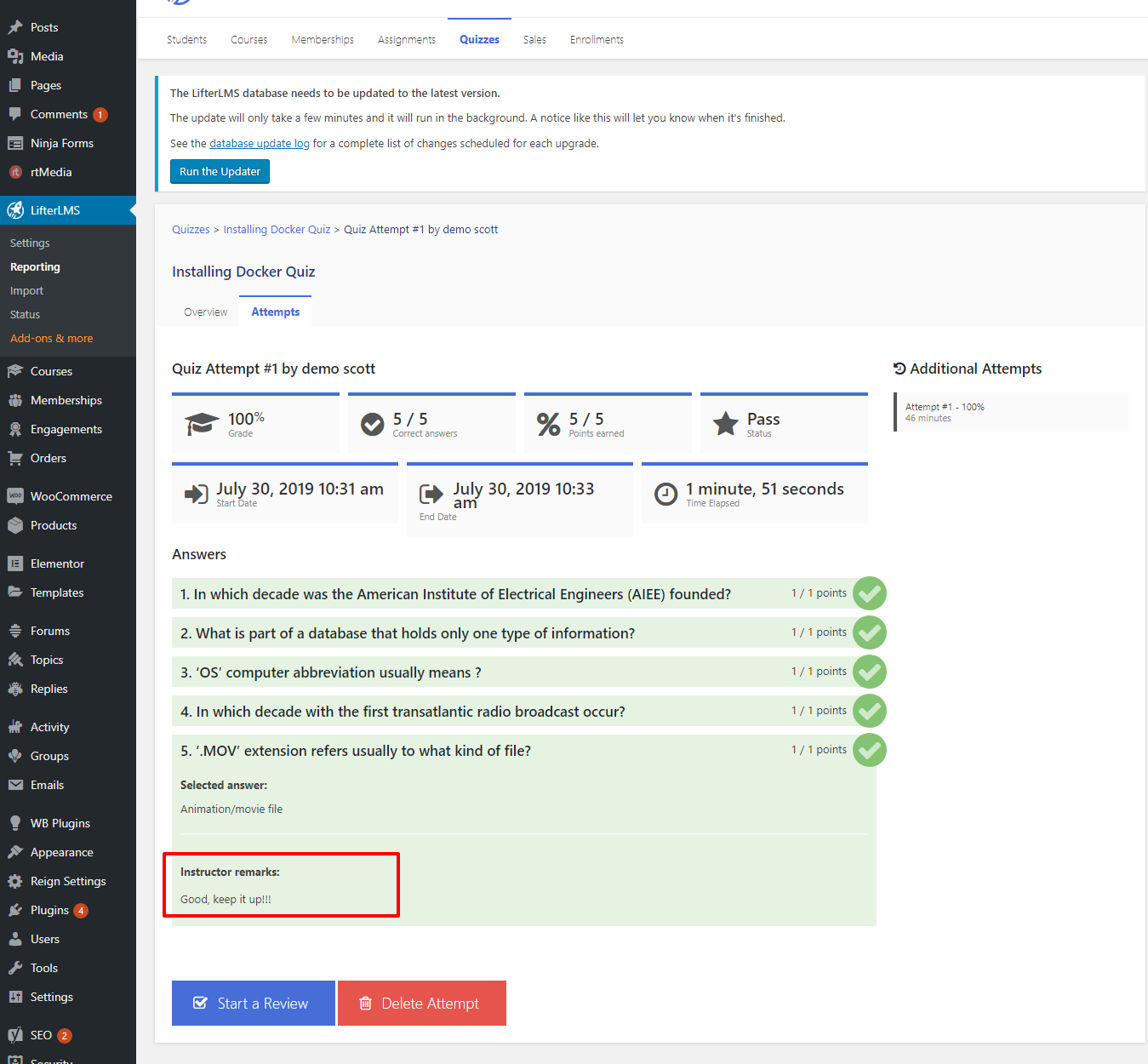 How student can view the instructor's remark?
Student can view the instructor's review on his dashboard >> Notification >> View the attempt 
Clicking on the view attempt he/she will be redirected to quiz page where he can see the instructor's remark.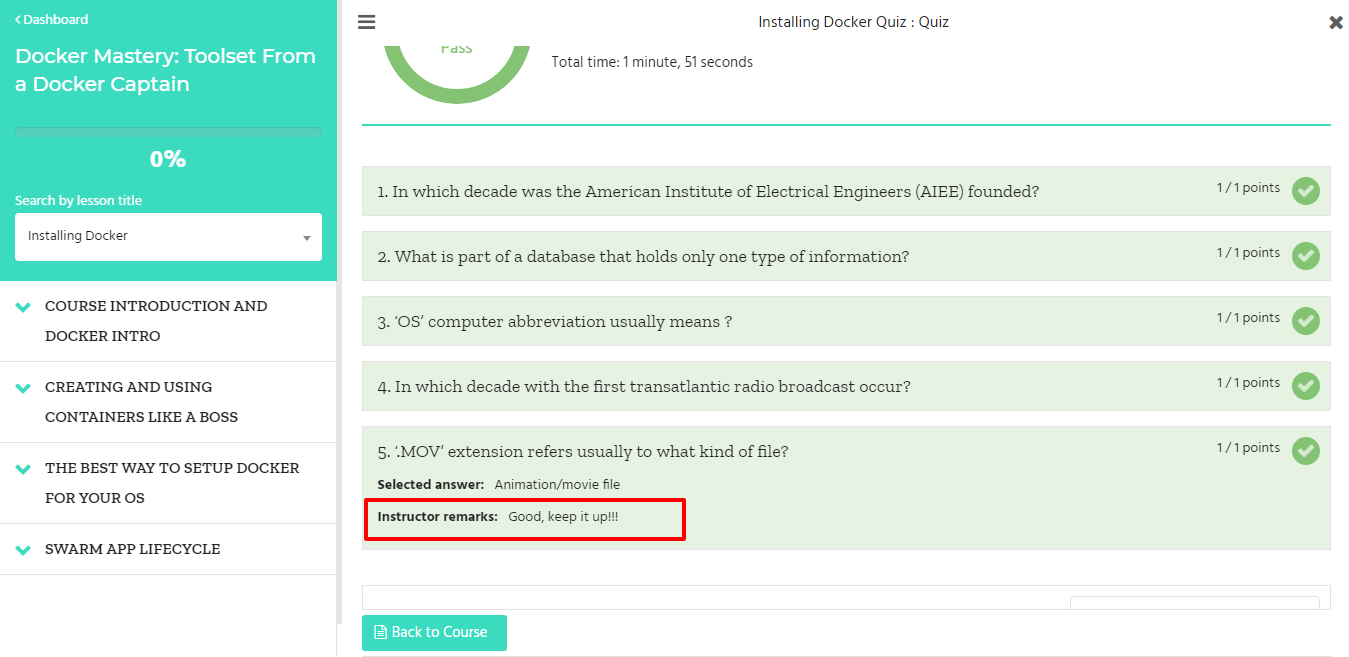 Distraction-free layout: