Yes, Lessons could be shown on a single page. As there are many inbuilt options that the LearnDash Provides to make the user easy to operate on any theme.
Follow these simple steps:
open a new page>> click on the '+' button on the top after giver title to the page.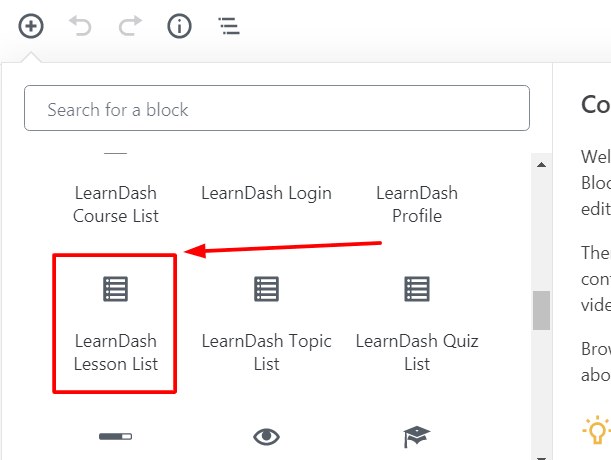 You are all set to view the final display.
If you want to know How to set this page to Menu click on the link